A name suspended between ancestral tradition and an endless flow of experimental innovation.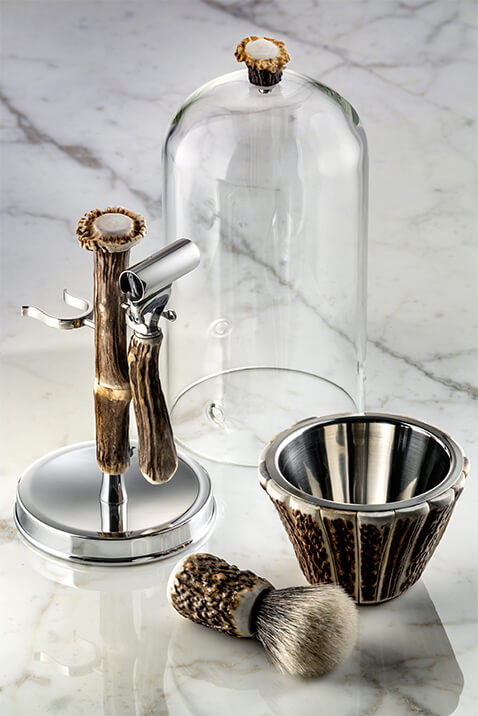 Only the most skilful hands can turn natural materials into everyday yet original and absolutely unique objects.
These hands belong to the craftsmen that every day, in our workrooms, have been shaping up materials of unmatched beauty such as horn, bamboo, wood, mother of pearl...selected for their special character.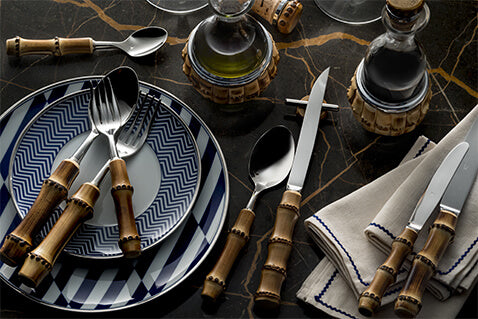 Origin
Every Lorenzi Milano product is made to last.
"The materials come from nature" - says Mauro Lorenzi – "something we use with respect and caution. We try not to waste anything. After all we come from the mountains, a place where nothing is ever wasted"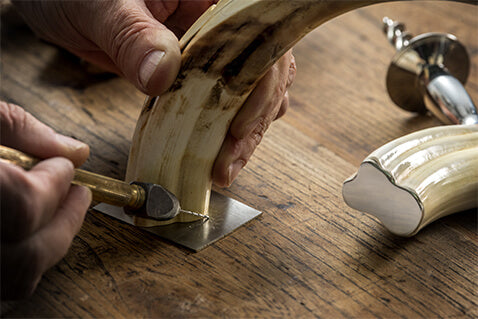 Production
We understand the materials, we follow their lead.
The stylistic concept that distinguishes the entire production of the brand is both strong and concentrated. Radically modern in the interpretation of even exotic materials such as horn, crocodile, bamboo or mother-of-pearl. There is no decorative or any kind of superfluous excess.