Codice

M1.007.01
Travelling manicure case nail nipper
A fundamental business card: hands are a vivid expression of personality and habits. Their care becomes essential, in every situation, and the same attention must be dedicated to its instruments. The manicure travel set is enclosed in an envelope made of lambskin nappa leather which contains nail clippers, cuticle scissors, nail cleanser, hair tweezers and a file, perfect to be potentially entrusted to the expert hands of a professional, in order to ensure hygiene and impeccability to an important routine.
Shipments are made by standard or express DHL couriers. The shipping costs of the products are charged to the customers. Any additional costs for customs clearance is borne by the buyer; Lorenzi Milano can not predict the amount of such costs over which he has no control.
La nappa utilizzata per la manifattura di questo oggetto è molto morbida e delicata e in caso di contatto con liquidi o creme può facilmente macchiarsi. Essendo il poro della pelle (fiore) aperto non esistono interventi efficaci e quindi sconsigliamo qualsiasi palliativo. In caso di disidratazione la pelle può essere curata con un balsamo nutriente. Le parti metalliche presenti nel prodotto non possono essere pulite con sostanze abrasive ma semplicemente utilizzando un panno di pelle di daino o, nel caso di persistenza di macchie o aloni, un panno di cotone inumidito in alcol denaturato. Gli strumenti forniti sono in acciaio inossidabile e quindi forniscono una buona resistenza alle ossidazioni. Si ricorda comunque che, essendo prodotti in acciaio temperato, è comunque meglio asciugarli prima di riporli. L'affilatura dei taglienti deve essere affidata a personale competente.
The nappa leather employed for manufacturing this object is very soft and delicate and in case of contact with liquids or creams it might easily get stained. Since the grain of the leather is full, no effective interventions can be carried out and therefore we advise you against any palliative. In case of dehydration the leather can be treated with a nourishing balm. The metal parts present in the product are not to be cleaned with abrasive substances but simply by using a buckskin cloth, or else in the case of persistent stains or smudges, with a cotton cloth dampened in denatured alcohol. The supplied instruments are made of stainless steel and therefore they provide a good resistance to oxidation. However, please note that it is better to dry the products before storing them, as they are made of tempered steel. The sharpening of the edges must be entrusted to skilled staff.
Dimensioni:

cm 13,5×8
Le dimensioni possono leggermente discostarsi in quanto i prodotti sono realizzati artigianalmente.

Materiali:

Nappa, Acciaio inox
Measurements:

cm 13,5×8
All our products are handcrafted therefore the measurements can be slightly different.

Materials:

Lambskin, Stainless steel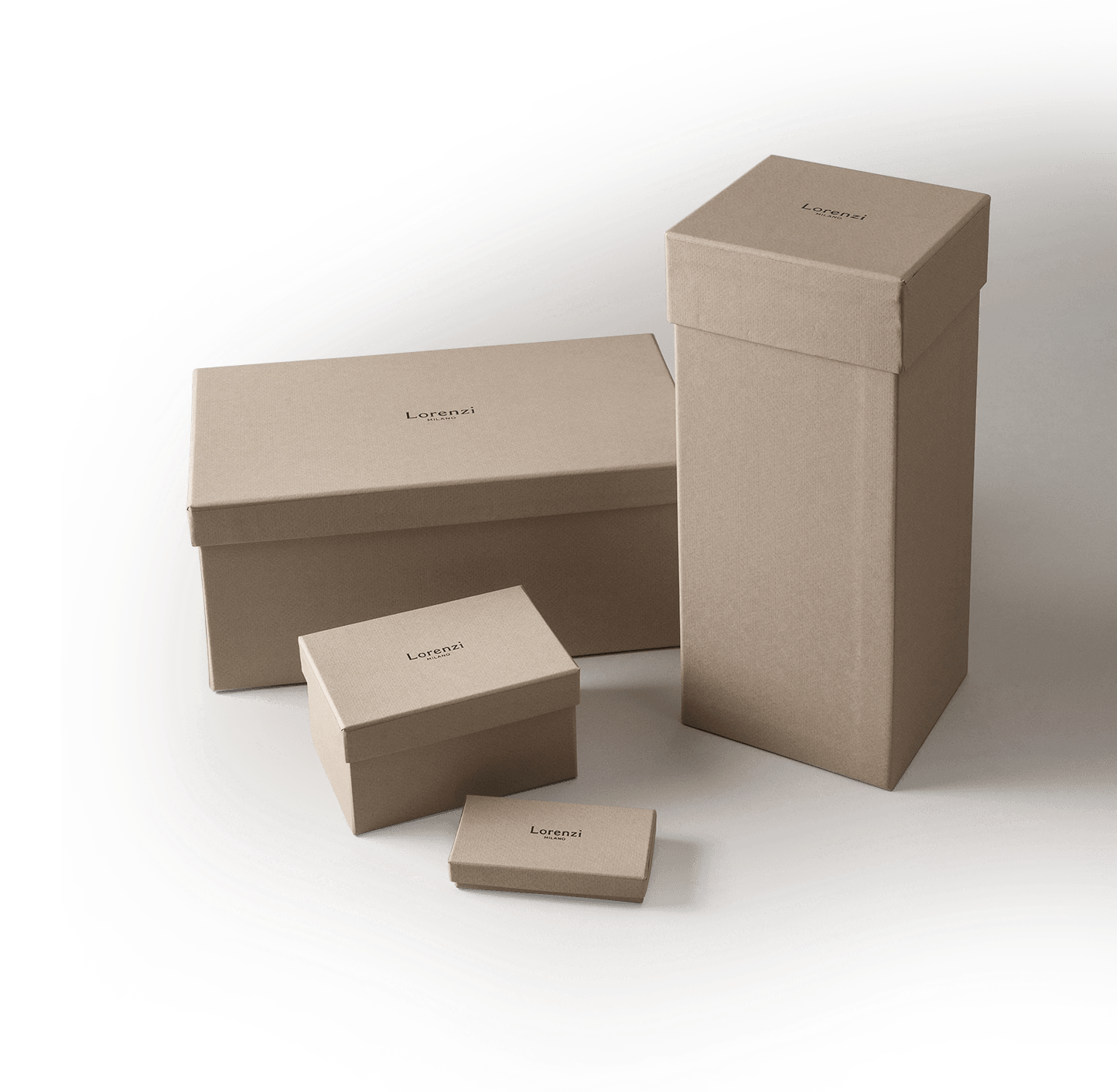 Packaging
Every products is made to last