Codice

M8.277.08
Traveling knives set
Cooking is a skilful art. A legacy to be handed down from one generation to the next, and to promote wherever and whenever you can. This boar travel knife roll contains all you need for celebrating the conviviality of good food: (from right) chef's knife (23cm), ham knife, bread knife, carving knife (26cm), knife sharpener, carving fork (18cm), serrated blade tomato knife, kitchen scissors, straight (10cm) and curved (7cm) vegetable paring knife. All blades are made of stainless steel. Designed to store your knives conveniently inside its cordura lining – a tear- and abrasion-resistant fabric – this knife holder comes with a leather handle for easy transportation from one kitchen to another.
The products you wish to return must be intact and must not show any sign of use. You can not return the products that come into contact with food or body secretions such as razors, brushes, combs etc...
Shipments are made by standard or express DHL couriers. The shipping costs of the products are charged to the customers. Any additional costs for customs clearance is borne by the buyer; Lorenzi Milano can not predict the amount of such costs over which he has no control.
Il POM è un materiale molto resistente, una resina utilizzata nella realizzazione di utensili di precisione che richiedono un'elevata rigidità, un attrito ridotto e un'eccellente stabilità. Essendo un materiale molto resistente tutti gli utensili con il manico in Pom possono essere sottoposti alle alte temperature delle lavastoviglie, tuttavia per una maggiore durabilità si consiglia sempre un lavaggio a mano.
Pom is a synthetic resin very resistant to high temperatures, for this reason it is possible to wash in the dishwasher at a graduation not higher than 60 °
Dimensioni:
cm cm75,5x50,5
Le dimensioni possono leggermente discostarsi in quanto i prodotti sono realizzati artigianalmente.

Materiali:
Cinghiale
Cinghiale, Acciaio inox
Measurements:
cm cm75,5x50,5
All our products are handcrafted therefore the measurements can be slightly different.

Materials:
Pigskin
Pigskin, Stainless steel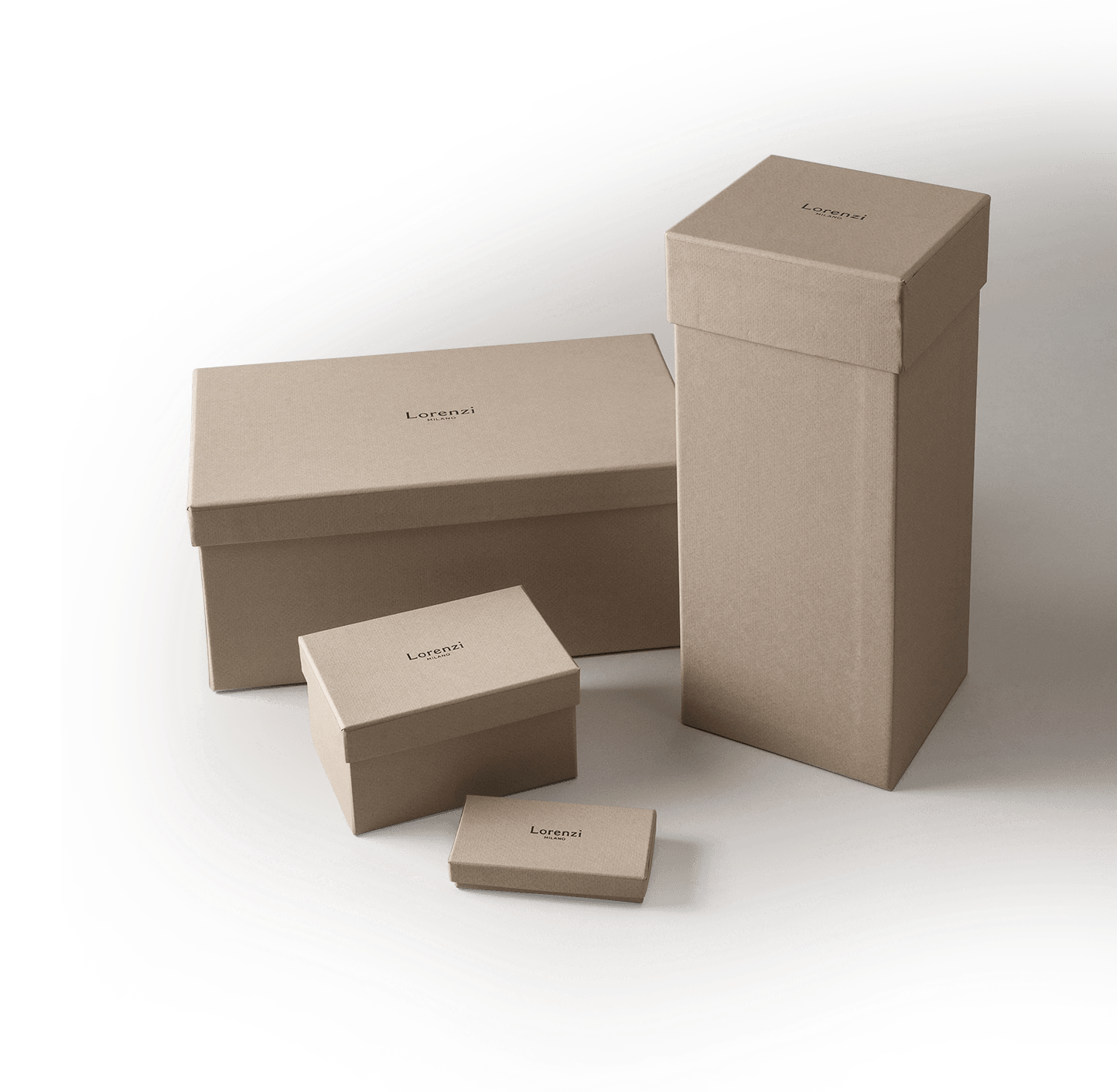 Packaging
Every products is made to last