Codice

M3.333.44
Silver key-chain with champagne cork
An exclusive gift to give on special occasions: elegant as a high-end jewelry accessory, the silver keychain is attached to a champagne cork with a silver cage, a gift with a refined, unique and precious meaning and wish.


The cap can be personalized with the initials. Once the order is completed, send an email to ecommerce@lorenzi-milano.com with the initials you wish to engrave.
The service is totally free. We kindly ask you to add the order number in the subject of the email.
The products you wish to return must be intact and must not show any sign of use. You can not return the products that come into contact with food or body secretions such as razors, brushes, combs etc...
Shipments are made by standard or express DHL couriers. The shipping costs of the products are charged to the customers. Any additional costs for customs clearance is borne by the buyer; Lorenzi Milano can not predict the amount of such costs over which he has no control.
L'argento è un metallo prezioso che, soprattutto con oggetti che non si utilizzano tutti i giorni, con il passare del tempo può ossidare e perdere la sua brillantezza. Per evitare l'ossidazione, si consiglia una pulizia periodica con l'utilizzo di sapone neutro o prodotti specifici per argento su di un panno morbido. Strofinare delicatamente e risciacquare bene con acqua tiepida. Asciugare accuratamente prima di riporre l'oggetto.
Sterling Silver is a precious metal and it may loose brightness if it stays unused. To prevent tarnish as much as possible, we recommend to clean periodically with lukewarm water and mild detergents or silver cleaner on a soft cloth. Rinse the silver and let it dry thoroughly before storing it.
Materiali:
Argento
Materials:
Sterling silver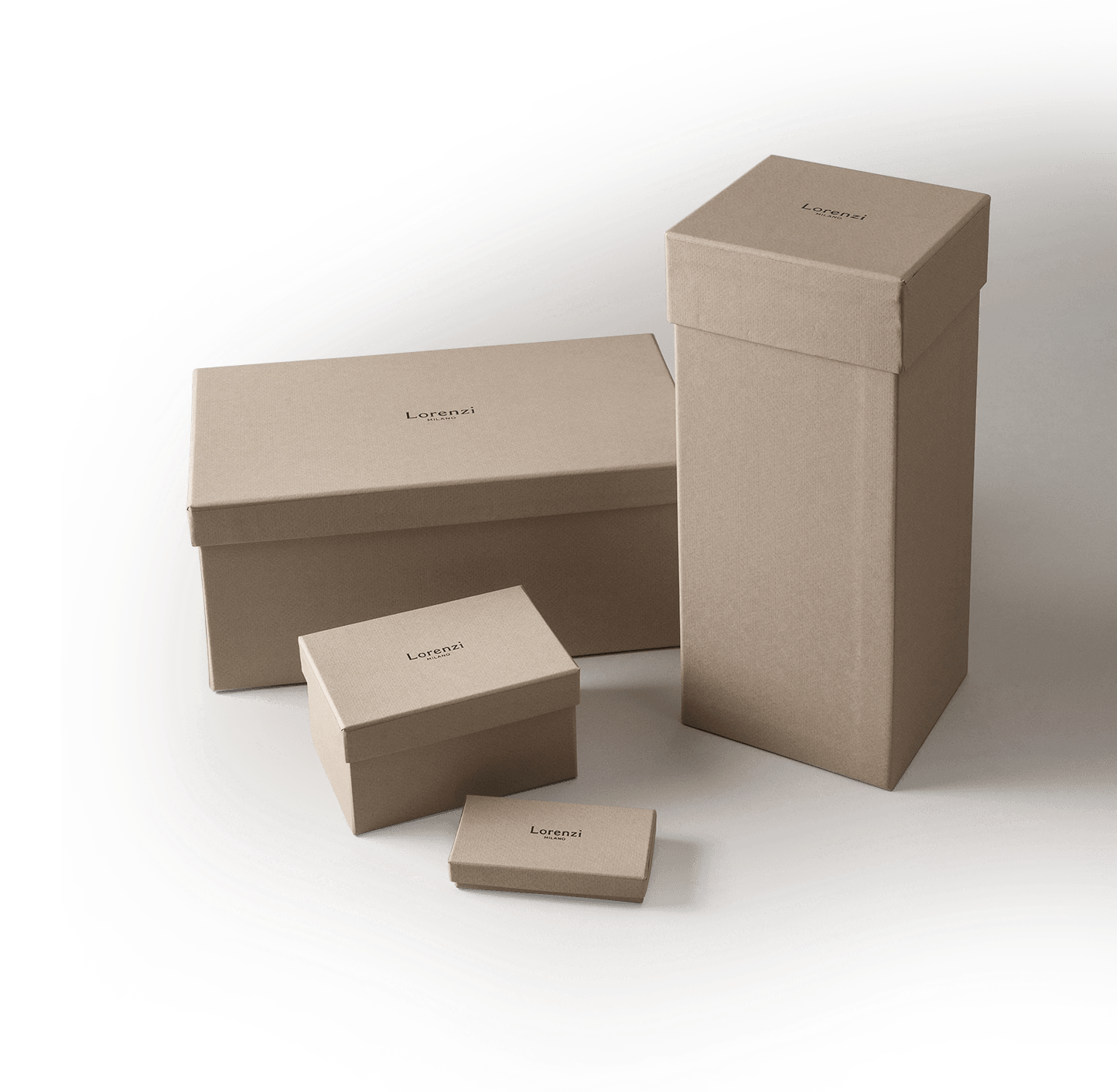 Packaging
Every products is made to last