Codice

M7.251.18
Tableware seRectangular tissue box t
A culture which does not accept compromises; the table is a playground with very specific rules. The mise en place performs a central role which does not compromise on the varieties and methodologies of its principal instruments: the cutlery. The set consisting of stainless steel fork, knife, steak knife and table spoon, and dessert fork, knife and spoon and coffee spoon. This set combines stainless steel with Makassar Ebony wood handles, completed with stag antler rings to perfectly cover the joints. Loose components available.
The products you wish to return must be intact and must not show any sign of use. You can not return the products that come into contact with food or body secretions such as razors, brushes, combs etc...
Shipments are made by standard or express DHL couriers. The shipping costs of the products are charged to the customers. Any additional costs for customs clearance is borne by the buyer; Lorenzi Milano can not predict the amount of such costs over which he has no control.
I legni utilizzati per questo prodotto sono densi degli oli naturalmente contenuti nel materiale. La lucidatura delle superfici è quindi effettuata con cera d'api e non è applicato alcun rivestimento protettivo (verniciatura). Piccoli graffi possono essere rimossi con una leggera abrasione del materiale seguita da successiva applicazione di un sottile strato di olio di lino ecologico o di vaselina.
The types of woods employed for this product are soaked with those oils which are naturally contained in the material. The polishing of the surfaces is then made with beeswax, and no protective coating is applied (varnishing). Small scratches can be removed with a slight abrasion of the material followed by a consequent application of a thin layer of ecological linseed oil or vaseline.
Materiali:
Legno, Ebano makassar, Acciaio Inox, Cervo (palco)

Materials:
Wood, Makassar ebony, Stainless steel, Stag antler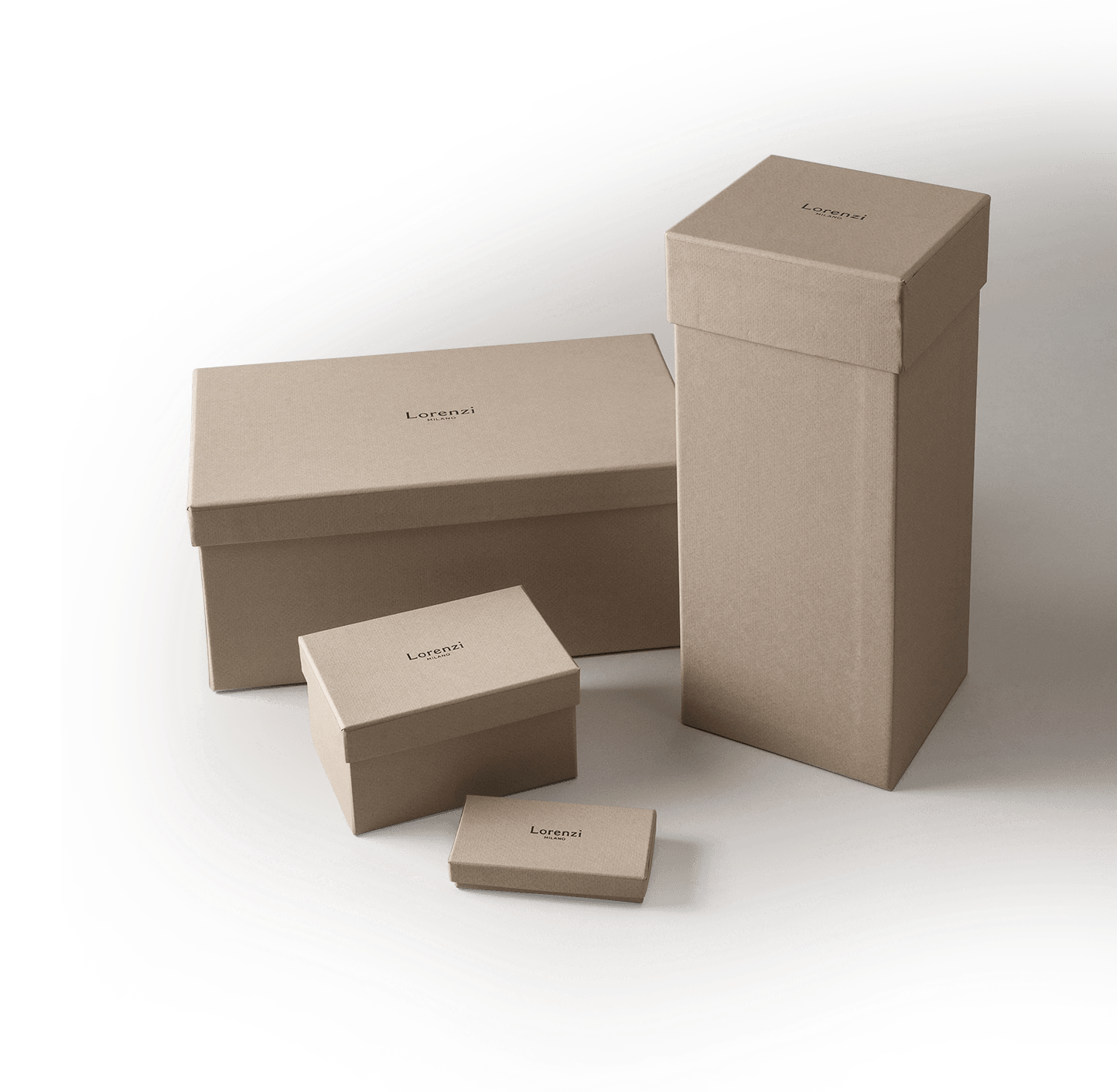 Packaging
Every products is made to last