Codice

M1.205.212
Man hair brush
A healthy dose of pampering you don't want to do without, even on the road. This natural bristle hairbrush for men is designed to meet different needs: with stiff black bristles - detangling but not aggressive - and a soft, white version to gently massage the scalp. Made from beeswax-coated pear-wood, it can be conveniently carried inside its elegant Saffiano leather case.
The products you wish to return must be intact and must not show any sign of use. You can not return the products that come into contact with food or body secretions such as razors, brushes, combs etc...
Shipments are made by standard or express DHL couriers. The shipping costs of the products are charged to the customers. Any additional costs for customs clearance is borne by the buyer; Lorenzi Milano can not predict the amount of such costs over which he has no control.
La finitura di questa essenza utilizza un prodotto impregnato nella porosità del legno che rende la sua superficie piuttosto resistente agli agenti esterni. Il materiale può essere lucidato con prodotti specifici da legno ma non carteggiato in caso di graffi o ammaccature.
The finish of this essence employs a product impregnated in the porosity of the wood which makes its surface rather resistant to external agents. The material can be polished with specific wood products, however it may not be sanded in case of scratches or dents.
Dimensioni:
cm 10,5x5,5x4,5h
cm 10,5x5,5x4,5h
Le dimensioni possono leggermente discostarsi in quanto i prodotti sono realizzati artigianalmente.

Materiali:
Pero
Pero
Measurements:
cm 10,5x5,5x4,5h
cm 10,5x5,5x4,5h
All our products are handcrafted therefore the measurements can be slightly different.

Materials:
Pyrus
Pyrus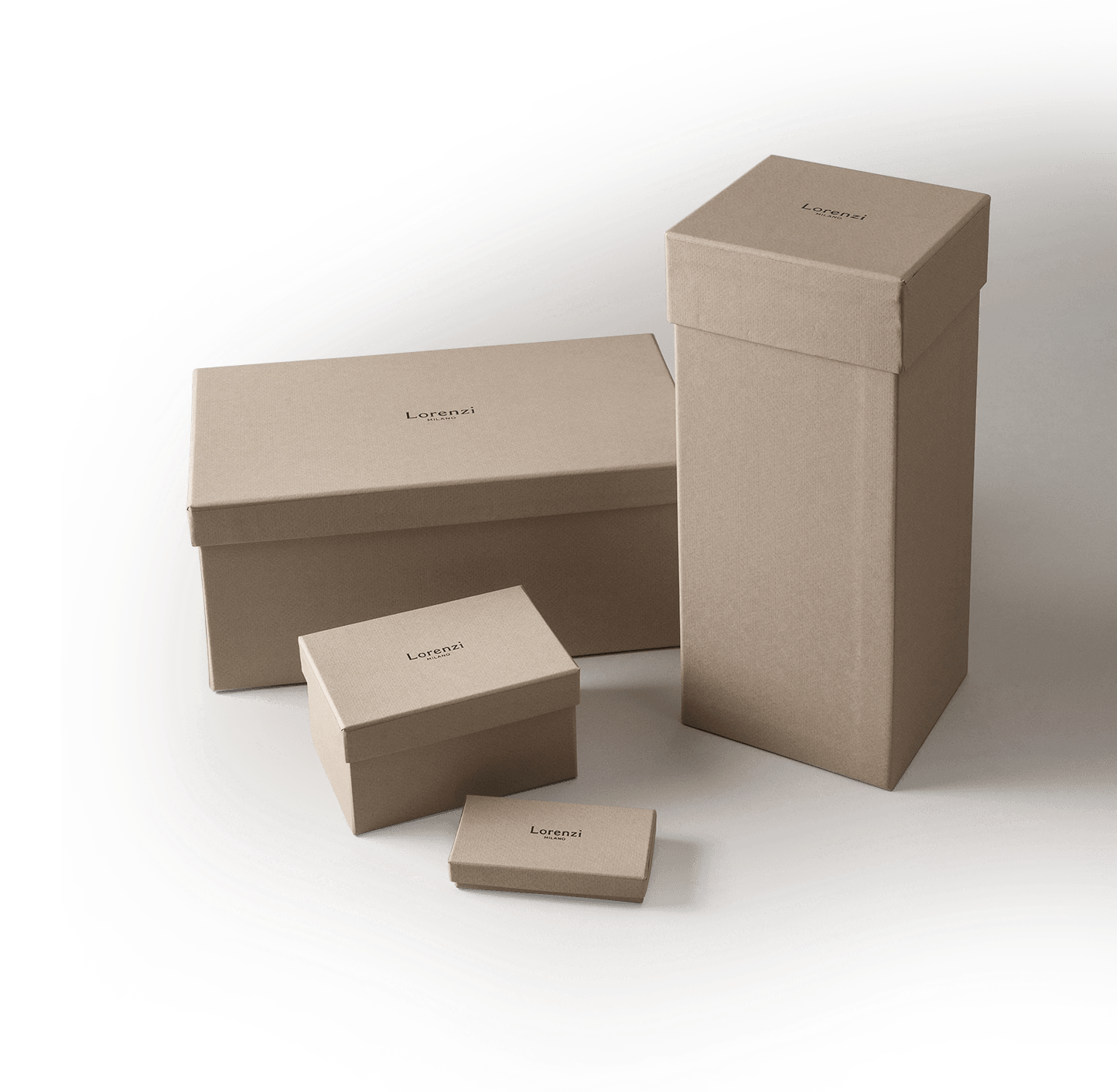 Packaging
Every products is made to last